Here you find the web-pages of my company

and also some private information.
---
If you want to navigate through this site, please use the menu at the top of the screen. If you don't have JavaScript enabled or use a browser that does not handle layers, visit the Sitemap for navigation. I test this site primarily with (against?) Mozilla (on LINUX), MS IE 5.0 (it works with MS IE > 4.0) and recently Konqueror (the KDE browser), although Konqui still has some problems with layers. Please let me know, if you have trouble using the menus with any other browser.

And now, I wish you a lot of fun here. I appreciate, if you leave a comment about this site in my guestbook. If you have any comments/problems you don't want to see in the guestbook, please let me know by e-mail under webmaster@net-bembel.de.

One more thing for all German visitors among you: Ich halte diese Seiten grundsätzlich in Englisch, damit ich nur eine Version pflegen muß. Vielen Dank für Ihr/Euer Verständnis.

My (German) Amazon wishlist can be found here. The US version is here.
The UK version is here.
The French version is here.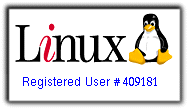 ---
Hinweis: Mit Urteil vom 12.Mai 1998 - 312 O 85/98 - "Haftung für Links" hat das Landgericht Hamburg entschieden, daß der Autor einer Web-Site durch die Erstellung eines Links die Inhalte der gelinkten Seite gegebenenfalls mit zu verantworten hat. Dies kann - so das Gericht - nur dadurch verhindert werden, daß man sich ausdrücklich von diesen Inhalten distanziert. Ich distanziere mich daher vorsorglich ausdrücklich von den Inhalten aller verlinkter fremder Seiten und Grafiken dieses gesamten Web-Auftrittes und mache uns diese keinesfalls zu Eigen. Diese Erklärung gilt für sämtliche Links und Linksammlungen, die zur Zeit bestehen und in Zukunft einmal bestehen werden könnten.